When dressing up, you need to pay as much attention to your hairstyle as you would your clothes. There are various hairstyles reigning for you to hop on. However, depending on the nature of your hair you should know what look befits you best.
In this article, we'll be looking at stylish curly bob hairstyles and haircuts for you.
Curly hairs need the right products to be able to retain the curls and also the volume of the hair. Whether you're going for a haircut of various hairstyles for your curly hair you're at the right place. Oftentimes, you need to go for a look that fits your face shape only then can you come out popping.
There are various types of curly hair such as 3D curls which have become a very prominent hairstyle for curly hair. Women nowadays have embraced the texture of their hair more than ever and learning to slay their looks is very important to feel comfortable and confident in yourself.
Curly Hairstyles & Haircuts Trending Now
As a fashion lover, you need to understand the need to always look neat and elegant from head to toe. Curly is often better when short and with the bob hairstyle, you're on a go.
For curly hair, ensure it is cut when dry and that everything is being layered properly to allow free movement and an even cut all through. We've selected some hairstyles for you to try out this month as a fashion enthusiast
1. Low Cut Side Cut With Curls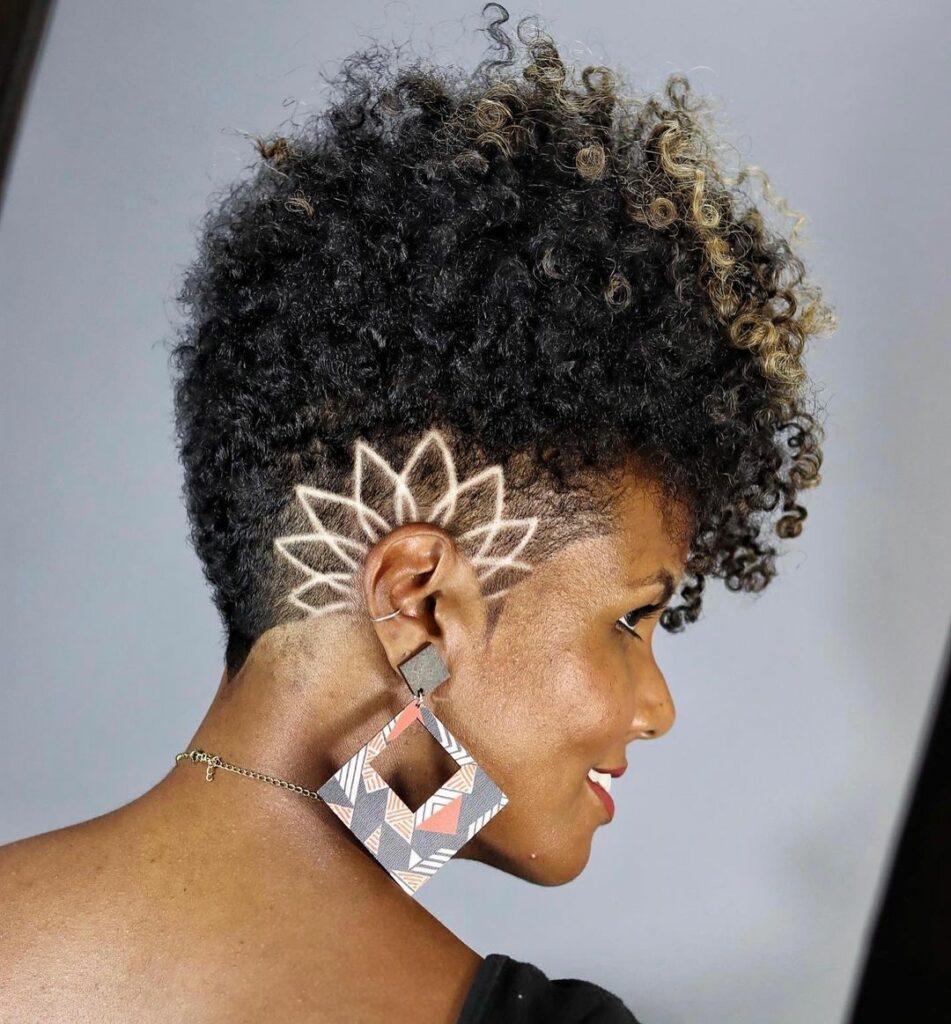 Try something new and innovative with your haircut as a low cut by the side with fully defined curls. This is a very pretty and gorgeous hairstyle for any lady to try out. Trying going in with some color by the curls to get something more elegant and different to start with. This style is perfect for a street-style look.
2. Updo hair With Side Down
You can never get it wrong with updo they are gorgeous and likewise defining when rocked. Try something different by leaving some strands down by the side for a little pop. Complete this look with good makeup and you're good for a dinner date with your boyfriend.
3. Fringe Curls
Fringe is not outdated yet. It is a very prominent hairdo for ladies who like to have a well-noticed look when going out. With a fringe, your face pops out better. Although fringe isn't for everyone but for people it's fit you can slay this look perfectly.
4. Half Braided Curly Hairs
Be creative about your hairstyles as a lady. Try using a braided half-parting. Go for colorful binding rubbers for the parting instead of weaving them to the scalp of the hair. Ensure you use curling products to help enhance your curls when braided down.
5. Full Updo Curly Hairstyles
Not everyone slays effortlessly with a full Updo hairstyle. This is a fully combed-out hair and does not require any form of water to keep it well. Ensure it's volumed out to get that full ends up at the edge of your hair.
6. Curly Black Bob With Side Bangs
This is the best choice of style for women who have less voluminous curly hair. It's a natural look for your hair simply come to your hair through every day and you're good to go out. The side bangs and the loose wave hair give a cute look when worn.
7. Medium Layered Curly Hairstyle
Medium Layered hair can give a full volume for the root and give an extreme makeover to your face. You can your stylist to have some clip-in into the hair for fuller ends. This will complement any look you're going for either casual or fancy hair to complete your dress.
8. Short Bob Curly Hairs
Cutting your hair can give your hair a new look not only does it give new growth to your hair but also help renew your face shape. Short hair with a splash of color gives a propelling life to your face. Go in with any color of choice when getting a cut.
9. Tampered Coils For Curly Hairs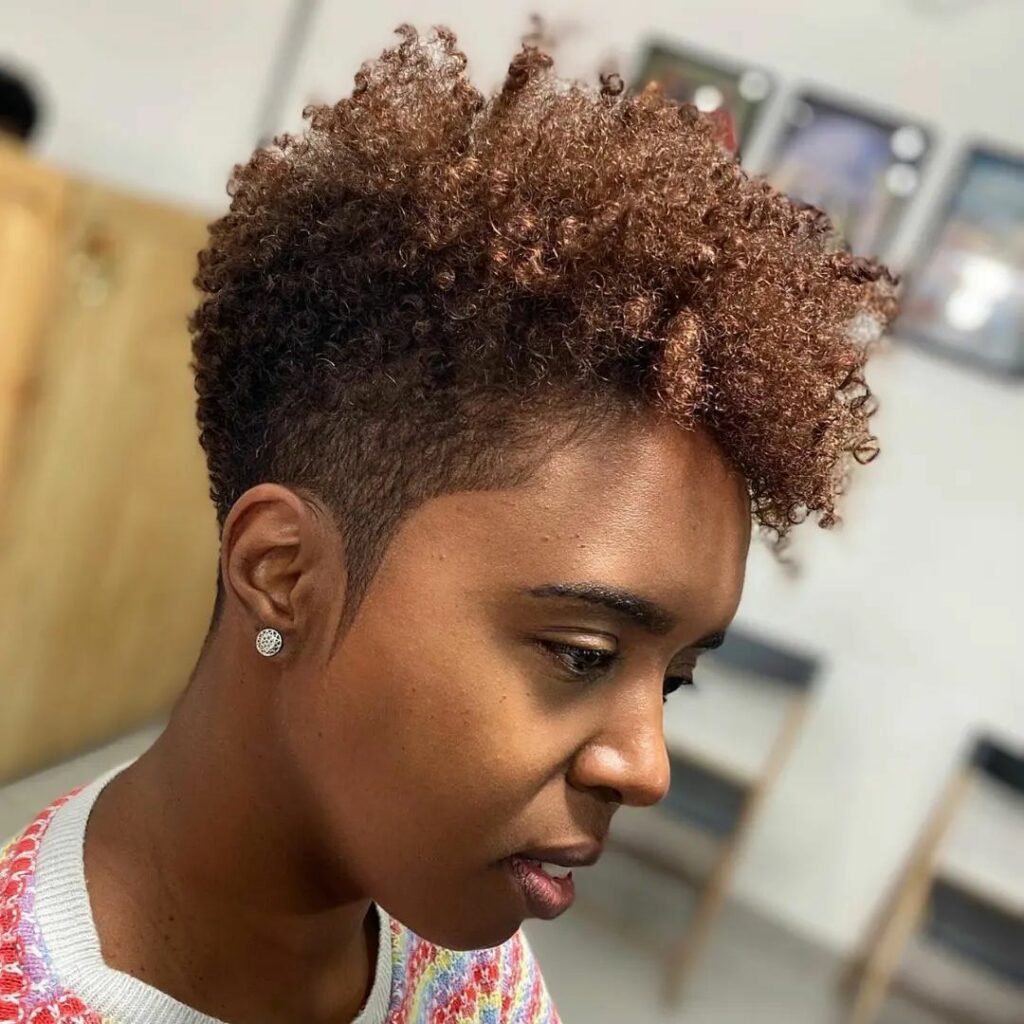 If you prefer to rock your natural hair you are on the right part to do so with these gorgeous coils they are very detailed and it's a natural look without any chemicals added. The cuts are very elegant and edgy and can be rocked easily as maintenance is very simple.
10. Curly Pixie Curls
Curly pixie cuts are the highlights of curly hairs and you'll be looking at yourself in the mirror with amazement at what you've been transformed into. These curls come off as side bangs to your face and you can go ahead with bits of highlights to the hair as well.
11. Shoulder Length Loose Curls
Having your hair at shoulder length is pretty and very feminine for ladies. It elevates the eyes more and can fit any person. When trying to retain slim Length with your hair this is a haircut to consider. The loose ends of the hair, adds volume to the entire outlook.
12. Shorts Cuts With Long Bangs
Bangs can be either short or long based on your own personal specifications. When trying to have a haircut to orebtnt hairs touching your body this is the best. With this cut, the back is often lower than longer by the sides with the bangs.
13. Low Tampered Cuts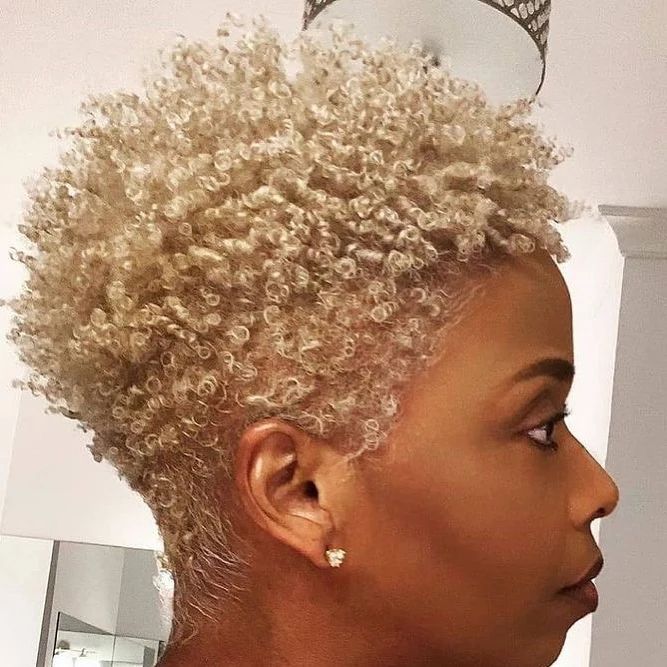 Not everyone likes having full hair. You can have a low cut and still slay that Tampered Cuts. With low cuts, it helps leave the hair looking short and simple and ensures your morning routines are not too extra and take up your time more.
14. Chin Length Curly Bobs
There is a lot of lengths you can consider when cutting your hair. Ladies nowadays like to explore various types of hairstyles to get if the vision of what suites them best. The hair strands are light and do not feel heavy on the head.
15. Curly Layered Cuts
Having a bit of layer into your hair will bring out your face shape better. Although it is a shortcut, you can it will provide enough length you need to show off. With layerings, it gives you free access to the hair and avoids frizzles that come with keeping curly hair.
16. Curly Afro
Afro hair is a to-die-for look. When going for the volume you can never go wrong with an afro style. It's easy to maintain and does not require your curls to be defined to rock. It's chic and classy for a very simple day-to-day look you're going for.
17. High Top Pixie Cut
This is a popular choice amongst women and it is something to love you can go as high as you wish with the high top. It is suitable for a hair type that can retain growth and won't fizzle out at the top. It's likewise fun with colors as well.
18. Side Part Ringlet Curls
This Side parting with a messy Ringlet is a sexy and feminine look for women. It thereby becomes very fluffy and delicate. The ringlet curls make it a statement hairdo and with the parts over your eye, it's outstanding and elegant. This hair is easy to be turned into an updo for any occasion.
19. Cute Super Short Curls
At times, you don't want to retain too much hair on your head. With short braids, you can wash your hair out daily and feel refreshed. Very low short curls are somewhat regarded as the regular way of rocking short curls.
Conclusion
Whether you're having short curls or long curly hair you should pay attention to the endless hairstyle for you to make.
Try switching your look or changing your shirt cut with this selection of hair to try out for everyone.