The best way to dress up is to understand your body type to determine the right clothing that will make you look more put together in a very outstanding and elegant way.
For curvy women, wear clothes that will define your assets properly and make you look well-presented when going out. However, we've selected some 25 sizzling curvy girl outfit ideas for 2023.
There's no word that explains the type of attention curvy women attract to themselves. hence, you need to look out for the perfect wear that will fit your shape adequately.
There are specific outfits that will help optimize your shape and not allow you to be all over the place. Looking beautiful isn't just for slim women it's for both curvy women as well. Being able to rock this latest outfit with your curve is something to be proud of.
Latest Curvy Girl Outfit Ideas You'll Love
Being fashionable with your look will make you the talk of the day. This outfit can be worn in both formal and casual wear. There are some unique tips you can consider to add to your wardrobe collections.
It is somewhat annoying to be searching for the right clothes that won't be excessively awkward on the body. Being able to be able to look well presentable is a major thing for every lady.
Curvy women can now slay elegantly when going out and are greatly looked up to in the fashion industry now. It doesn't matter if you want your style simple or fancy you can put on any of these wears.
The waistline extends above the natural waist and helps gives the required look and adds more illusion to your legs and entire body. Below are some unique styles to try out.
1. Skinny Jeans With Shirts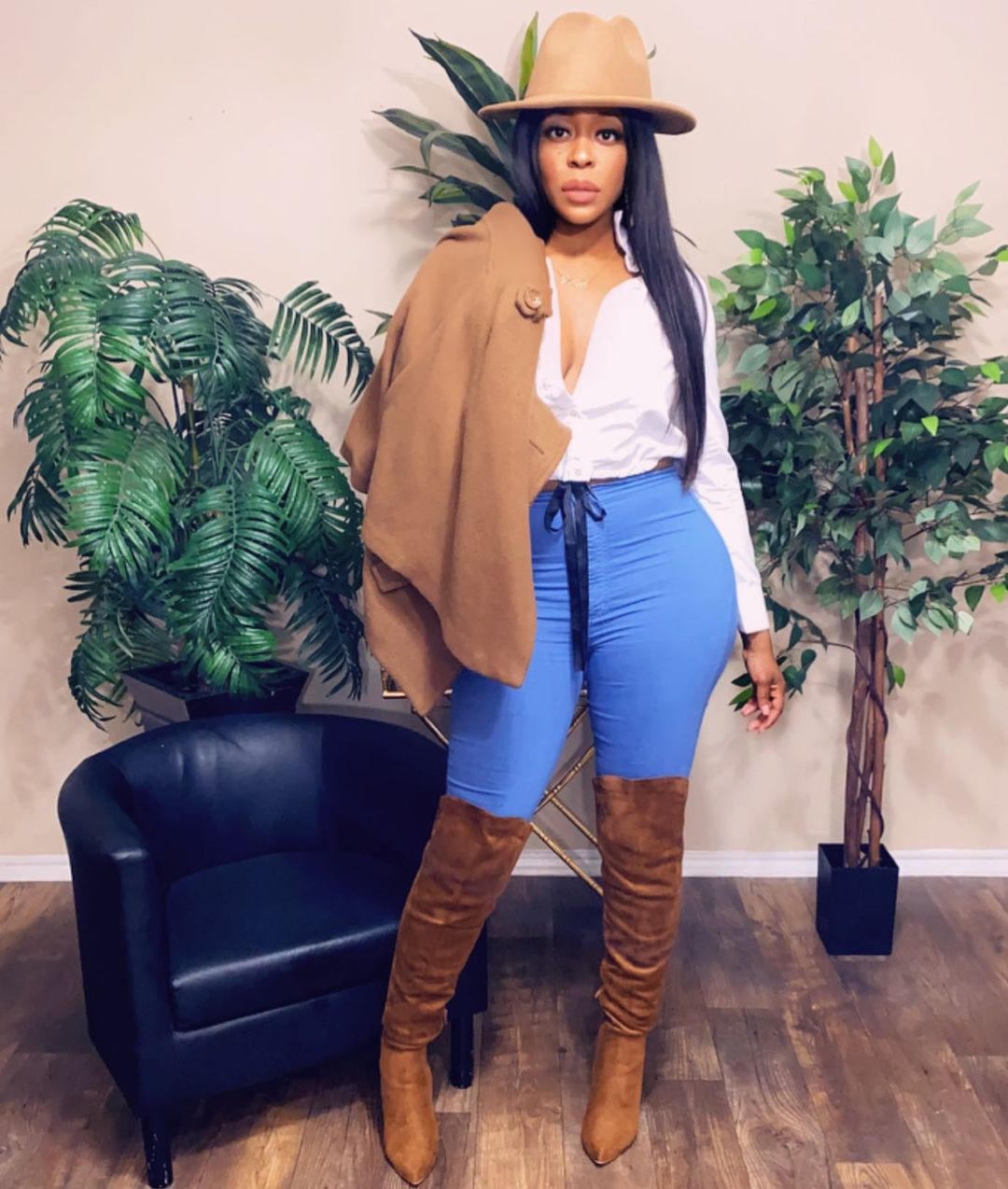 Jeans are a very versatile wear and for women, these are a major essential to have in your wardrobe. Try out skinny jeans for curvy women to elongate your curves well enough and look classy, use a fitted shirt with knee-high boots during winter to have that curvy cowgirl look to complete the look beautifully.
2. Silk Slip Dress Curvy Outfit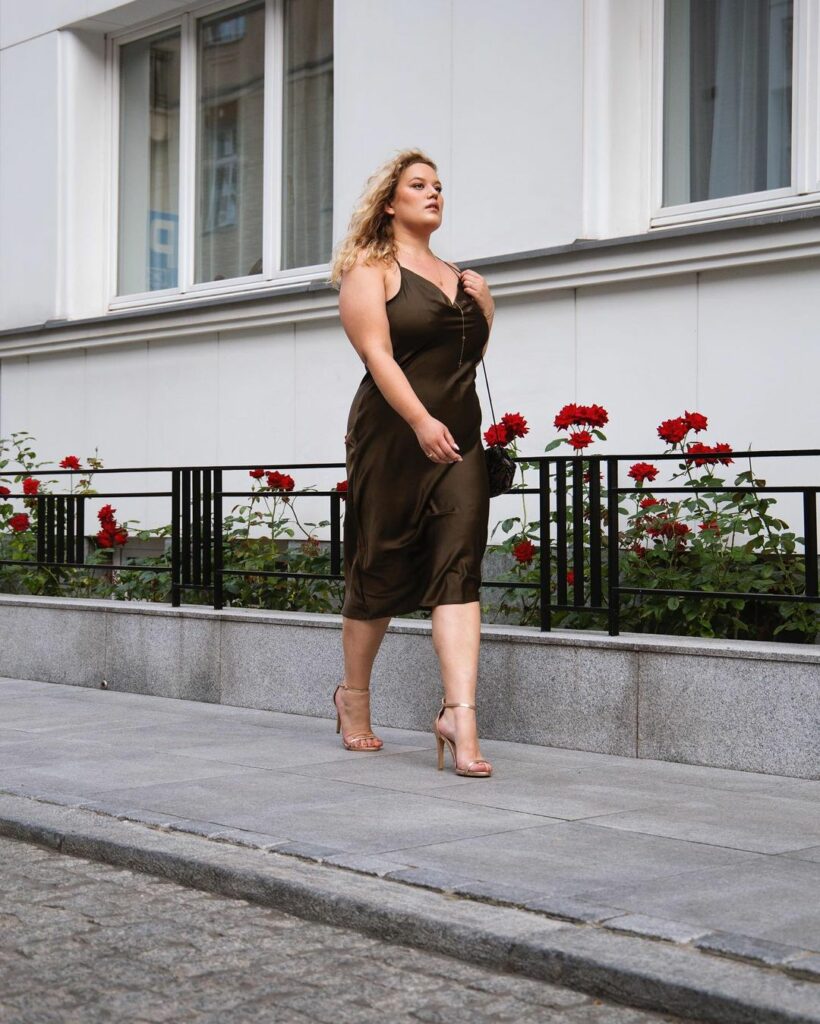 Silk is a long-time favorite for ladies. This style is very loose and comfortable for women to rock when going for a simple fancy date look this is a great choice when leaning towards a classy ad simple look. Opt for a heel to get that bossy look when going out. A slip dress is a lightweight material and it is very soothing for the skin this is a fabric ti certainly add to your collection.
3. Leather Pants And Sheer Blouse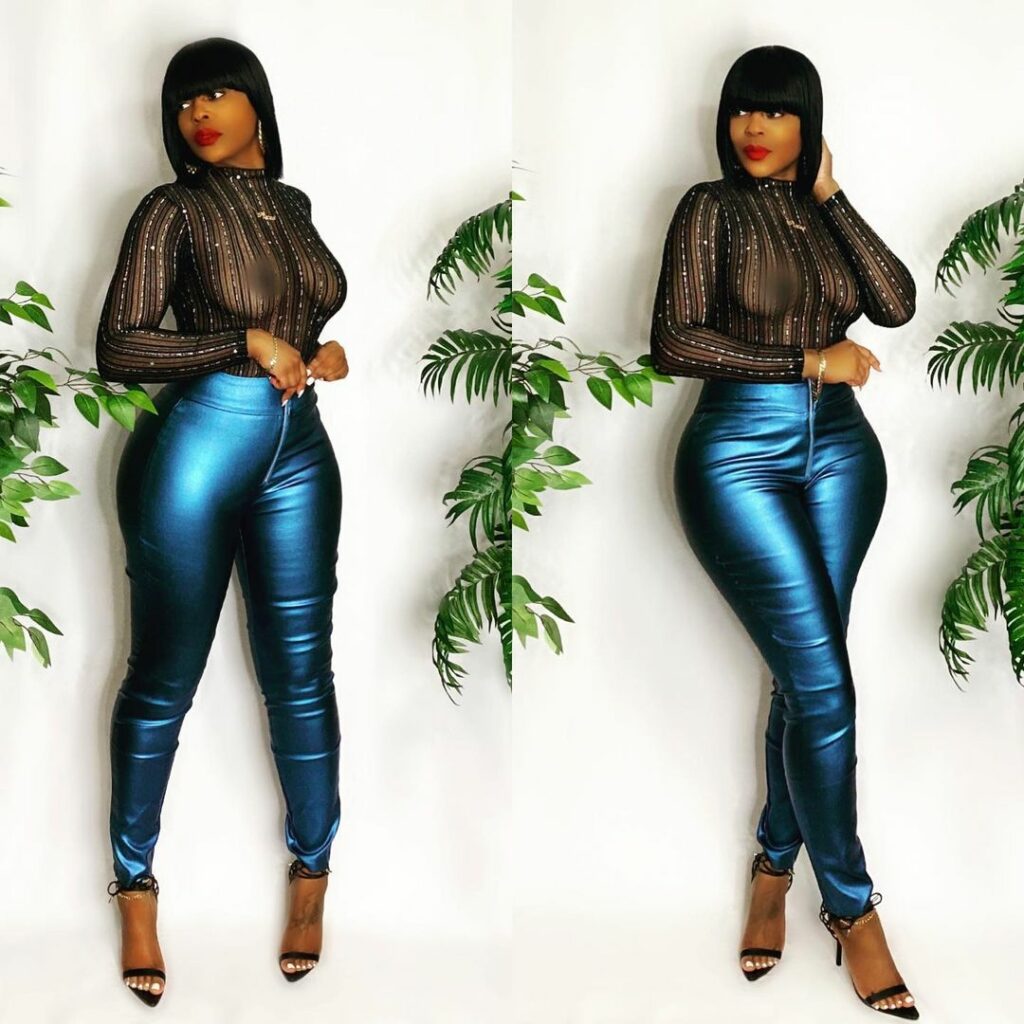 The use of leather is now more prominent than ever in the fashion world. this is a very delightful fabric for ladies to rock. The quality of the material is top-notch and can be worked in different colours asides from black. Try out these blue leather pants and sheer blouses for a change in your style.
4. Wide Leg Joggers And Off- Shoulder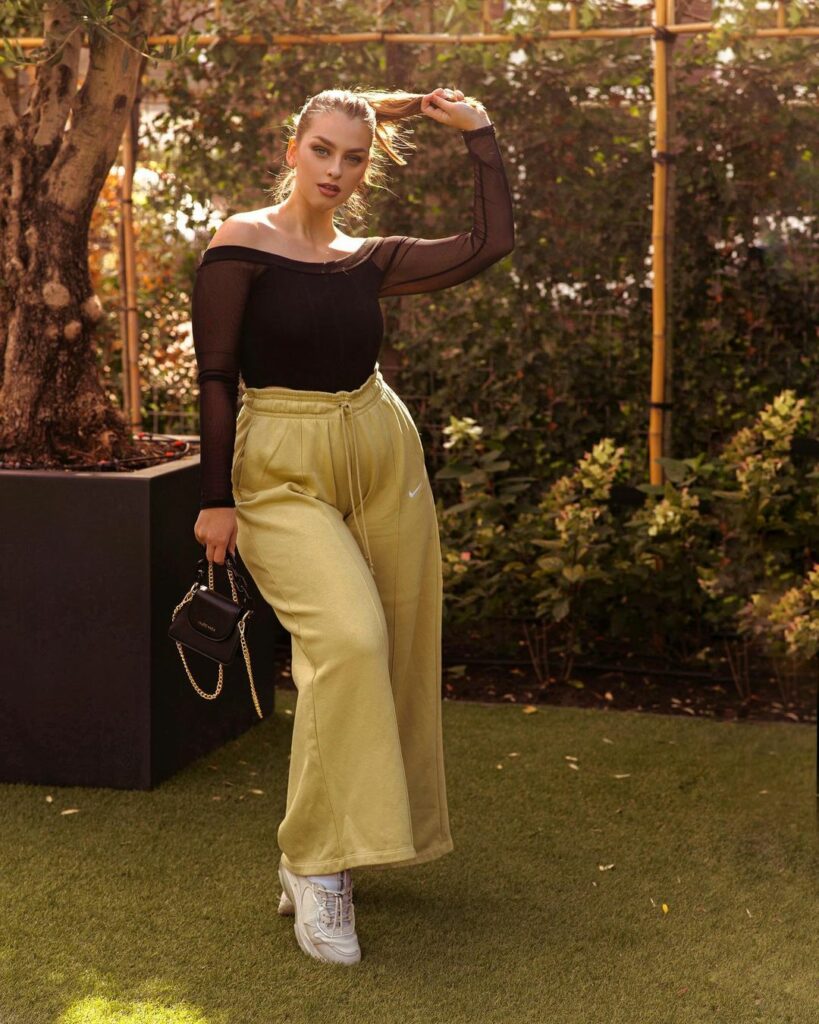 Joggers are commonly worn as tight-leg trousers but have you tried wearing a wide-leg jogger for a change? This is very fashionable and very ideal to be rocked out by women. it's not too bad to show off some skin with that collarbone moment with your off-shoulder top tucked in neatly to get the best outcome from your look as a stylish woman.
5. Denim On Denim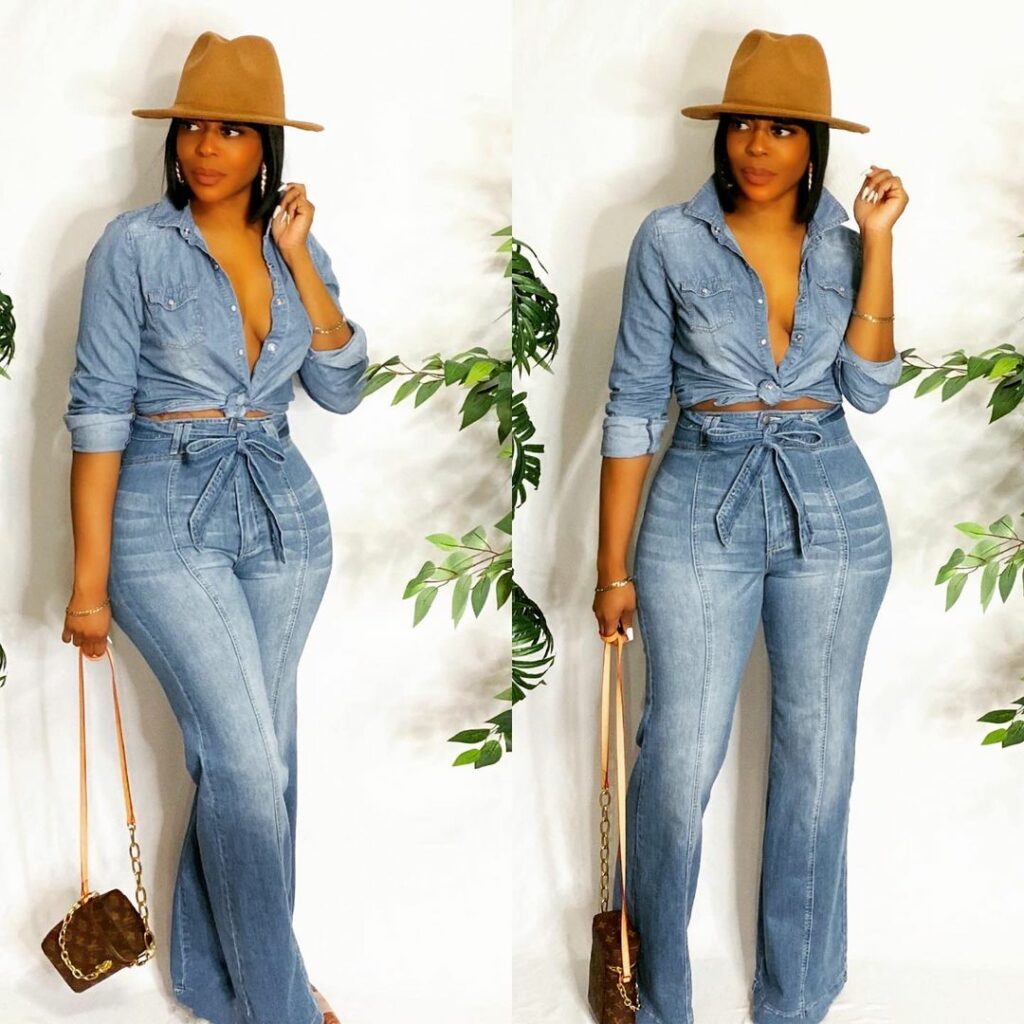 the fascinating ways whereby denim is being used is very outstanding and something to look out for. denim is a fabric used in making jeans and this is a very winter-vibe look this combination can be done with skirts or trousers with any denim jacket or shorts. make use of different denim pieces to show off that fashionista aspect of you with the right accessories as well.
6. Two Piece Floral Shorts And Crop Top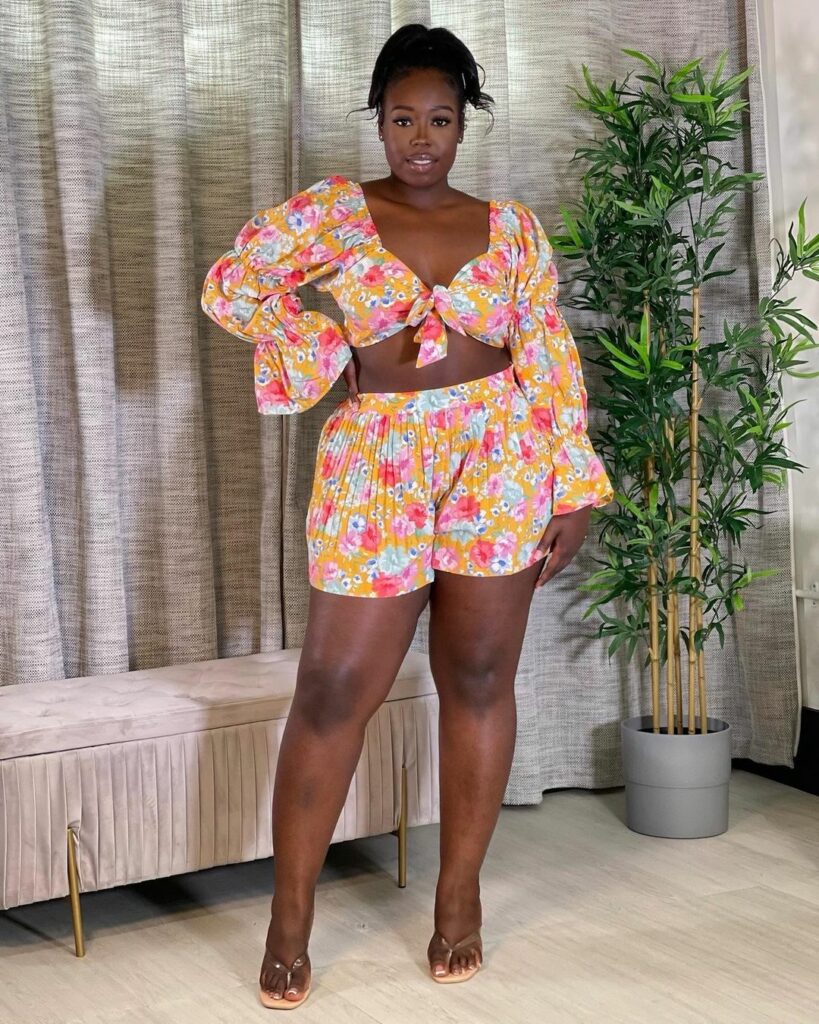 Saying you can't wear a short as a curvy woman is something to disregard with all your might. try rocking a floral print to give that spring or summer moment and also to come put in your clothes. The use of crops and shorts is a very casual look and can likewise be worn to the beach for a very delightful look. Wearing colours is a good thing it is a feeling of fun and happiness.
7. Matching Sets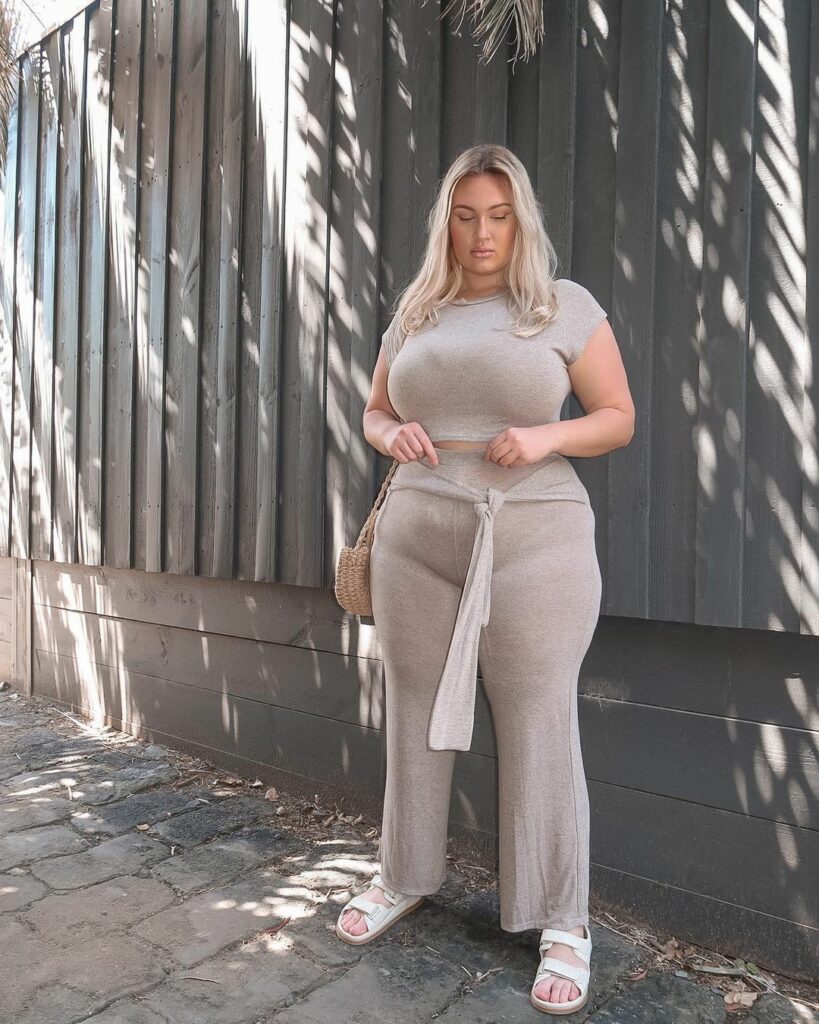 Matching sets are a very beautiful means of switching up your sense of style for women. Using two sets of clothes prevents the stress of looking for matching fits and it is very easy to put together for a busy day. Fashion lovers constantly need to know the trends that are trending to allow you to fit into trends.
8. Jean Dungarees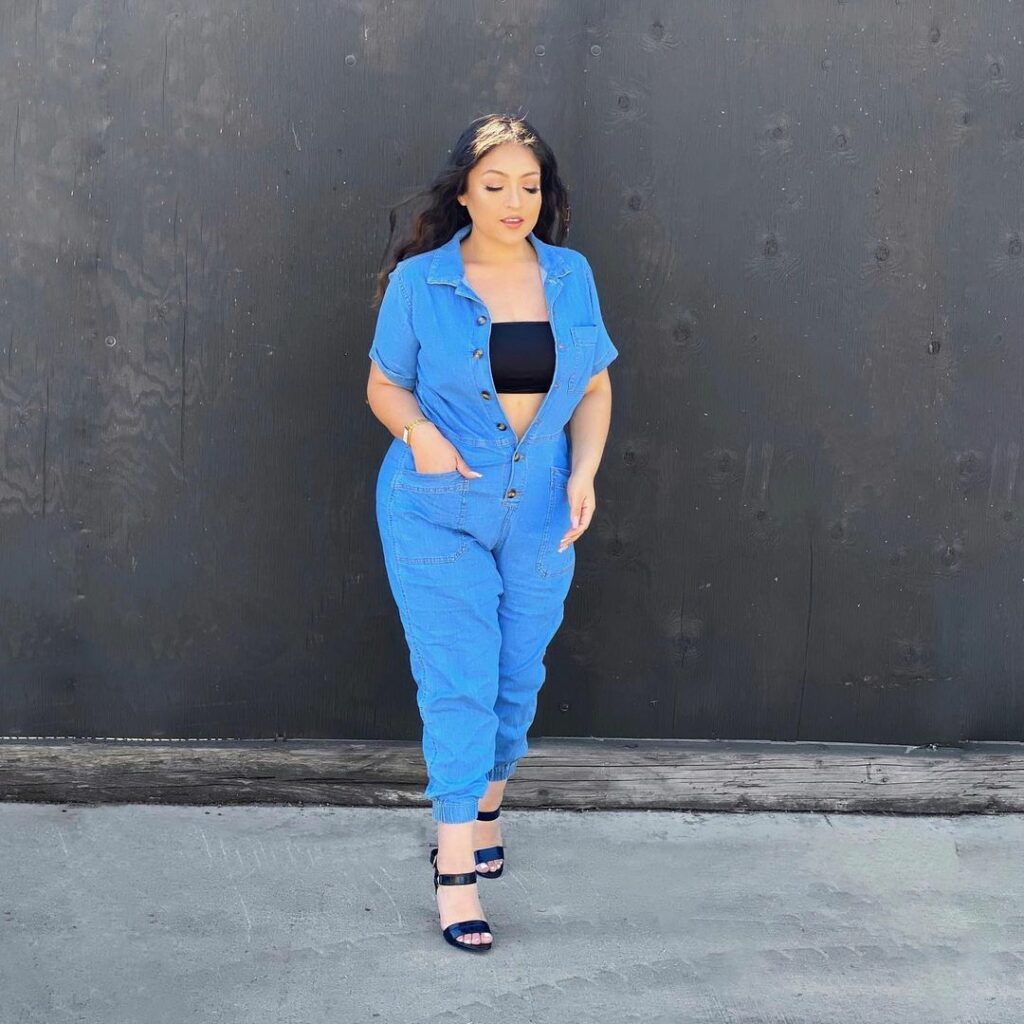 Dungarees are also known as jumpsuits made with jeans this is a very well-out-together look and will be jaw-dropping. This is a very fashionable style every lady deserve to put on try wearing blue jean for a try and this will also draw attention. as shown, try to zip down to expose your inner for a more chic appearance.
9. Black Maxi Dress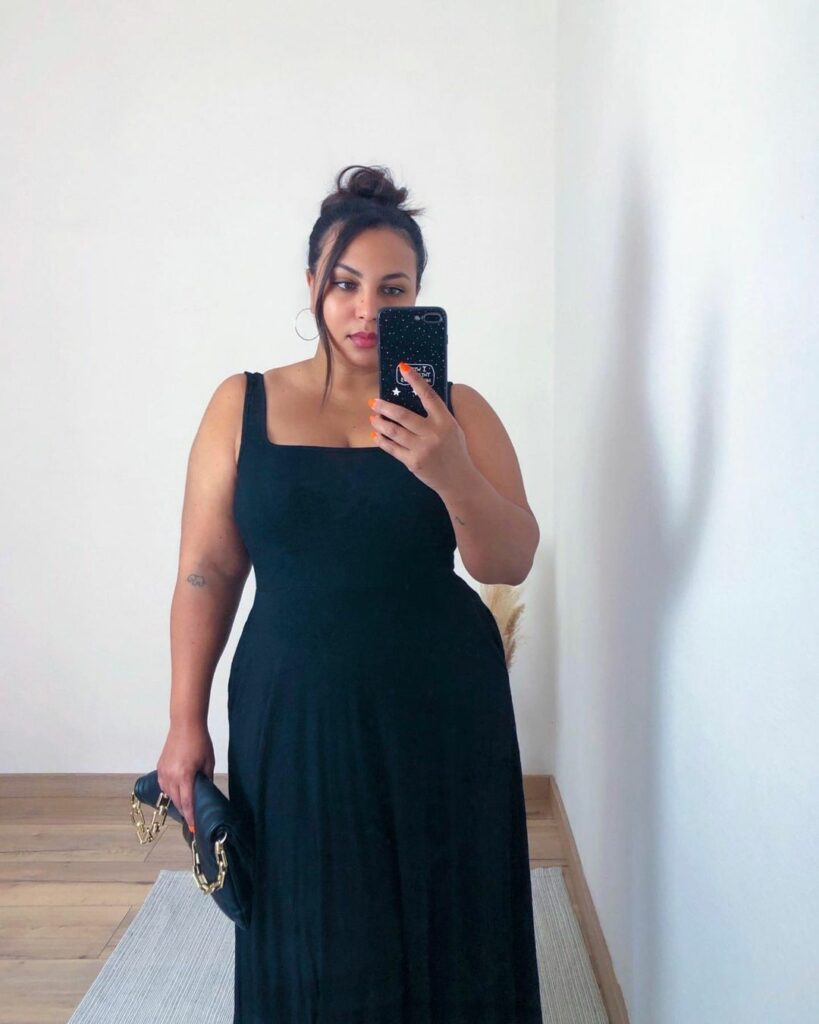 Owning a black dress is always necessary for a lazy day of picking out an outfit. They are easy to compliment with accessories, pieces of jewelry, blazers, jackets, and so on. This is a very easy to work-with dress and hence, advised to be own. Even with a maxi dress, your curves are still enhanced in the outfits you'll like.
10. Short Denim Dress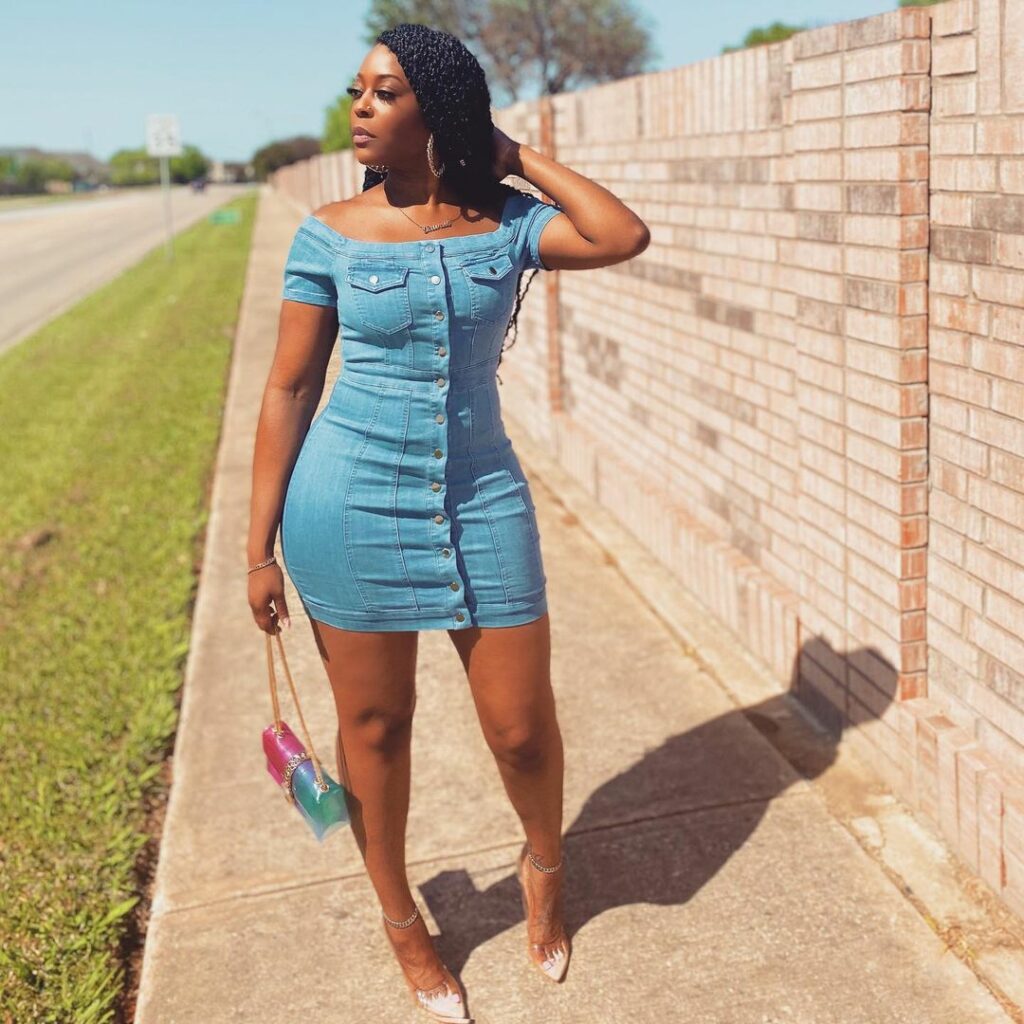 Short dresses are meant for curvy ladies and if you have them flaunt them well enough. A micro-short dress is a simple outfit but stands out when worn. If you're yet to own a denim dress you should consider starting to purchase one for yourself. This is a very compelling style and will blend well with any occasion you like.
11. Corset Short Dress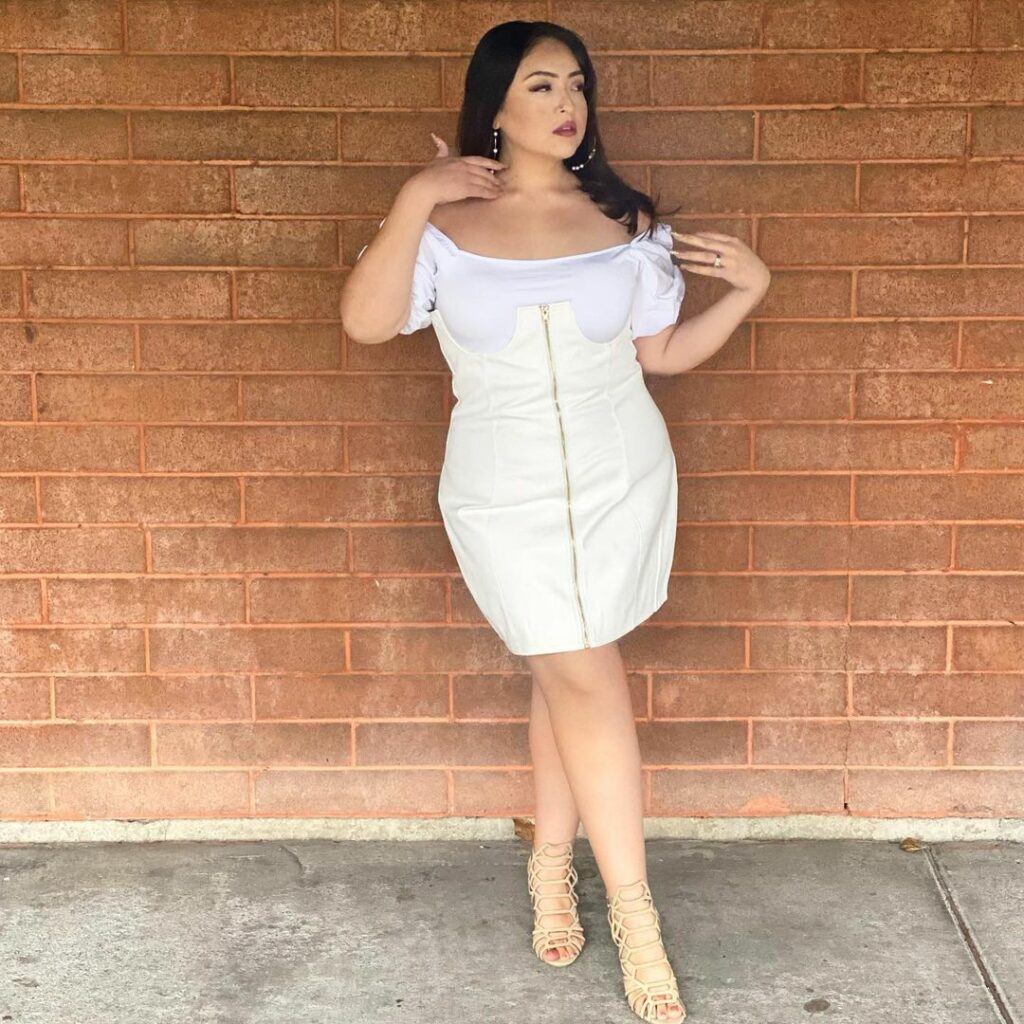 Corset wear is to give a slim waistline at the waist and this is the definition of owning perfect wear. A white short corset dress is simply a stylish style to go for. Can fit into an all-white theme party and can likewise be rocked for wedding parties. Have fun with your body regardless of whether being curvy or not for every lady.
12. Joggers And Bodysuits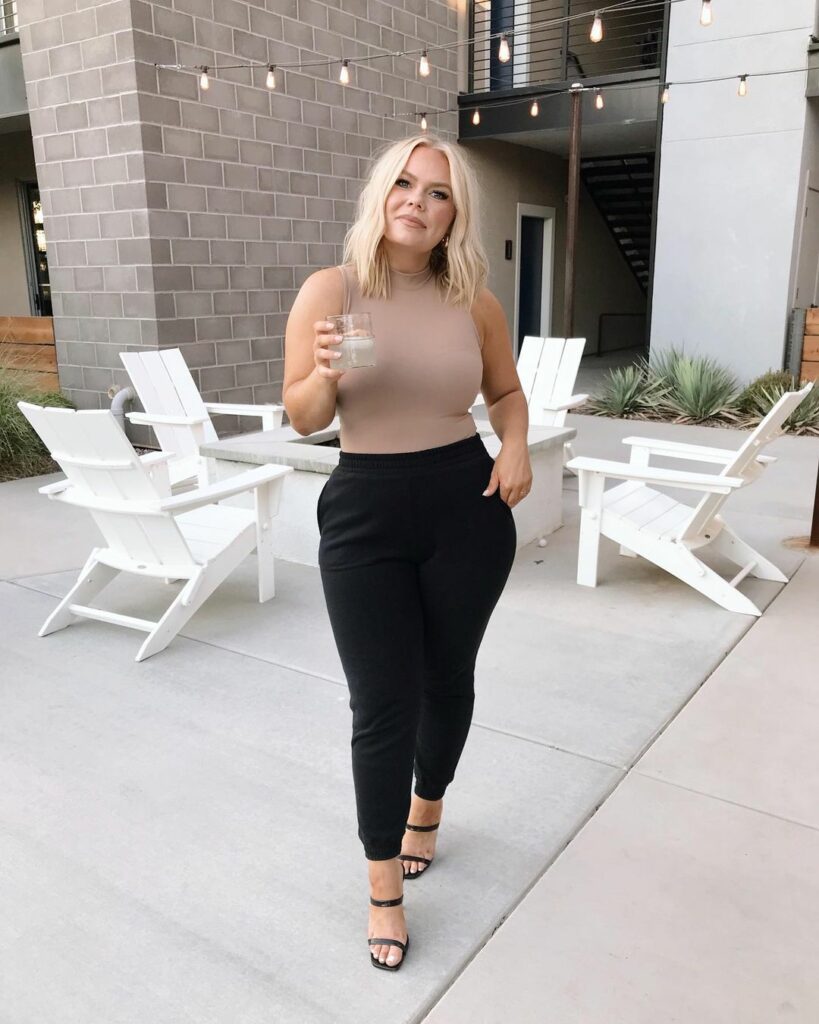 Start off with sexy and conservative wear this look is as modest as possible when going out and not too extravagant with your dress. Any colour of joggers is perfect but with black, you're very comfortable to pair along with any other bodysuit color. for a casual day throw on a jogger with tops like bodysuits.
13. Long Slit Gown Style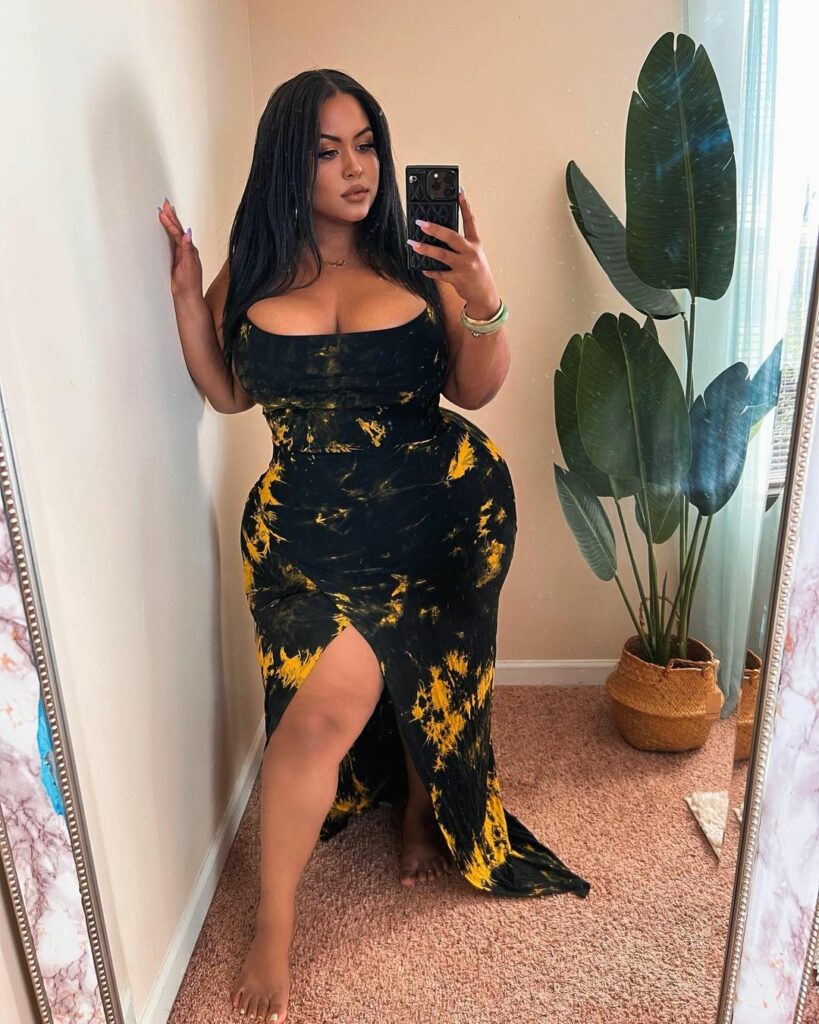 Slit wear can also be rocked comfortably by curvy women. your curves do not stop you from looking as sexy as possible. With this long floral print wear, you can look sexy, especially with the right prints like this. slits can be as long as possible based on choices. you're also able to find more clothes for fancy occasions with long slit wear like this.
14. Skirts And Top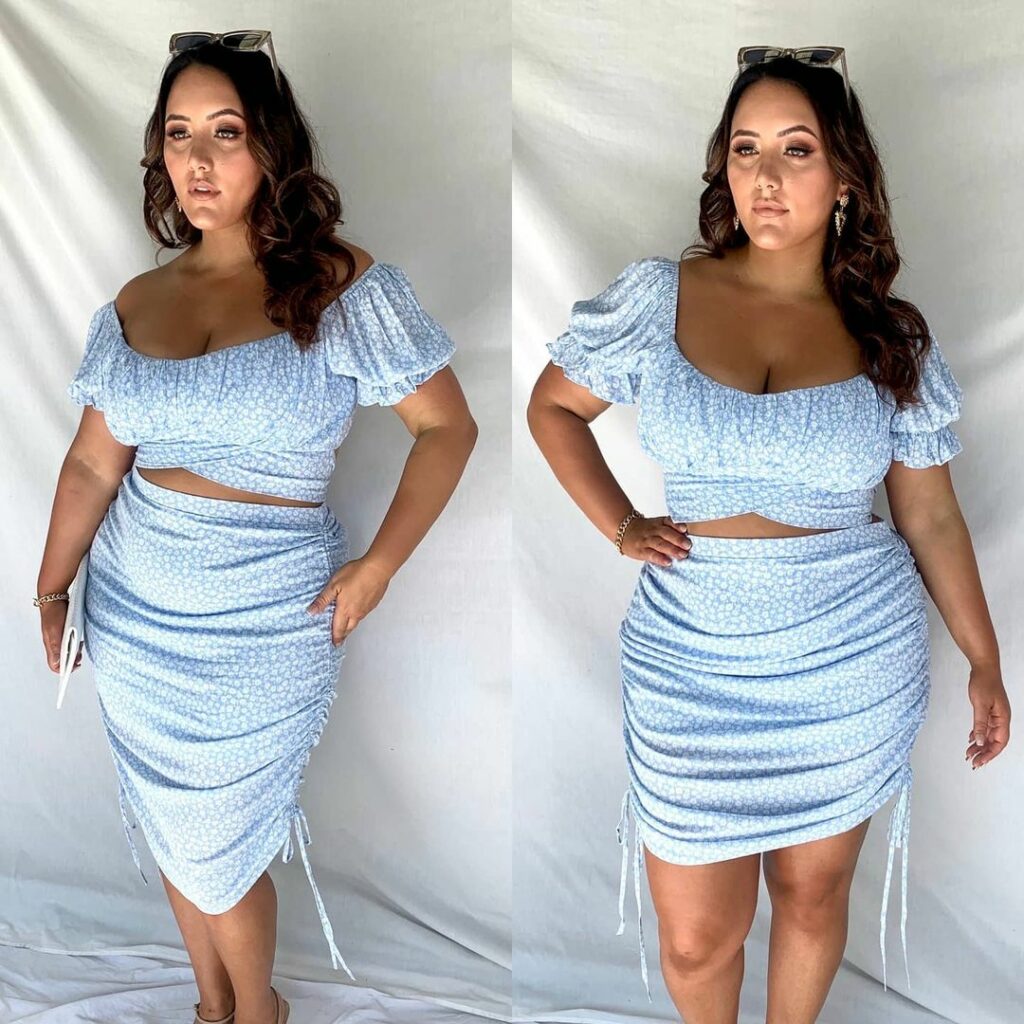 Skirts are not such a bad idea, although, some women do not enjoy putting on skirts, however, it is advisable to be able to explore your style with changes from time to time. Any top can be used with skirts but with the use of crop tops, it is more fascinating. To bypass the process of pairing colours and materials together, try out a two-piece set.
15. Turtleneck Body con Gown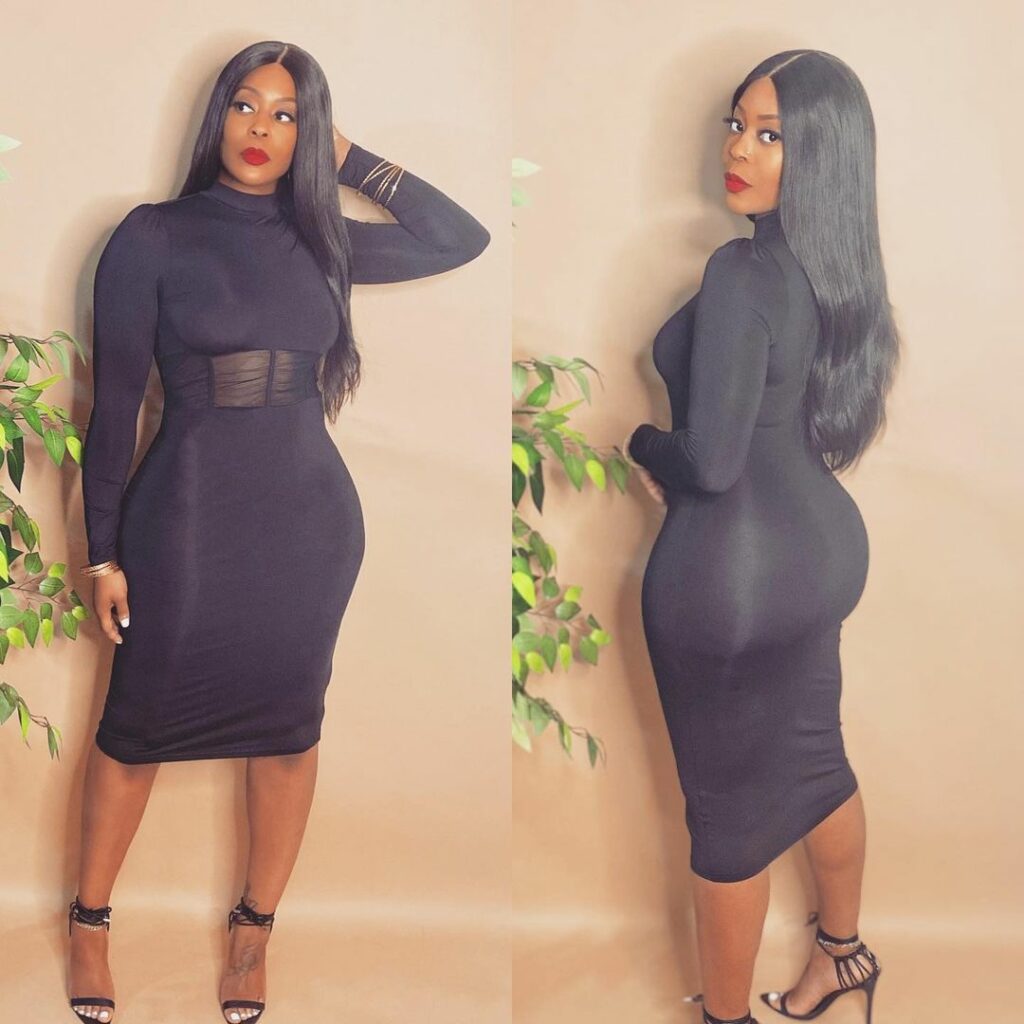 Turtleneck wears is a major wear for the winter season and this is a base of winter wear. Wear a turtle neck gown that will define your body well enough and stand out gorgeously. Who said that curvy girls cant also wear bodycon dresses then you must be wrong. This is a notable way to rock gowns nowadays.
16. Wide Leg Pants And Crop Top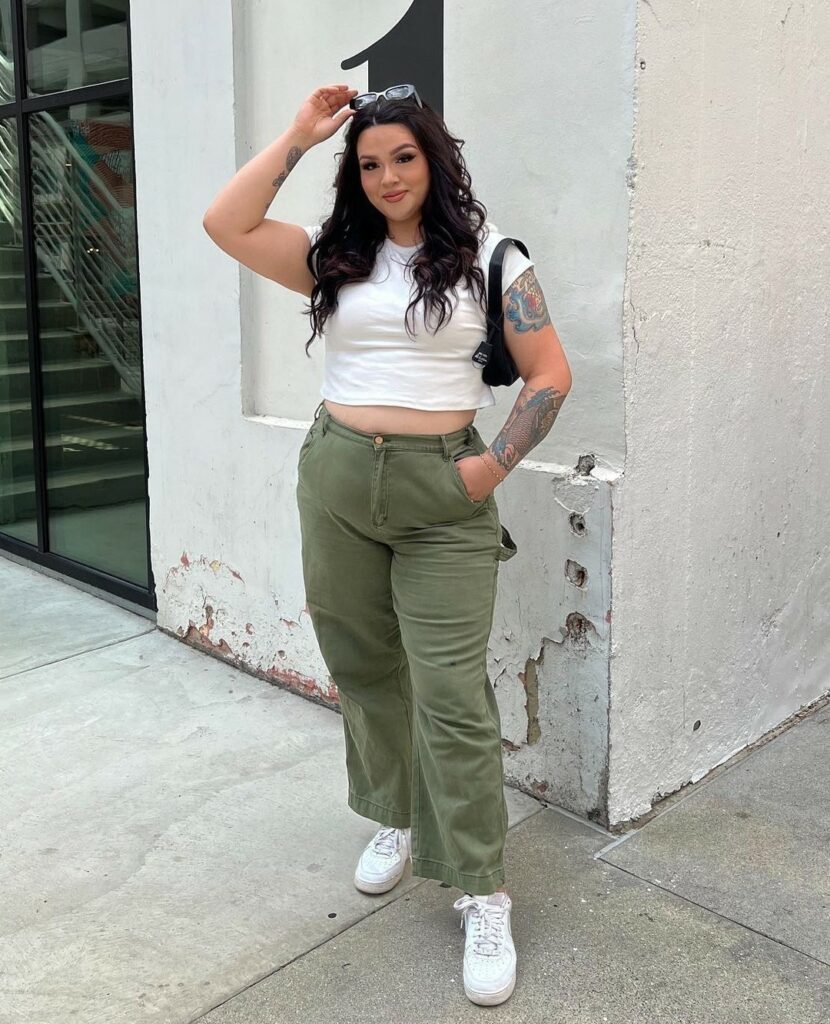 Wearing wide-leg pants needs to be a trend nowadays. This is an essential thing that makes it stand out from other pant types. The wide leg gives more aesthetics to the look. wearing differnt types of cloth is major stuff for a fashion intrigued person. A crop top is a woman's best friend and with wide-leg pants were in love with your look.
17. Graphics Sweatshirts And Shorts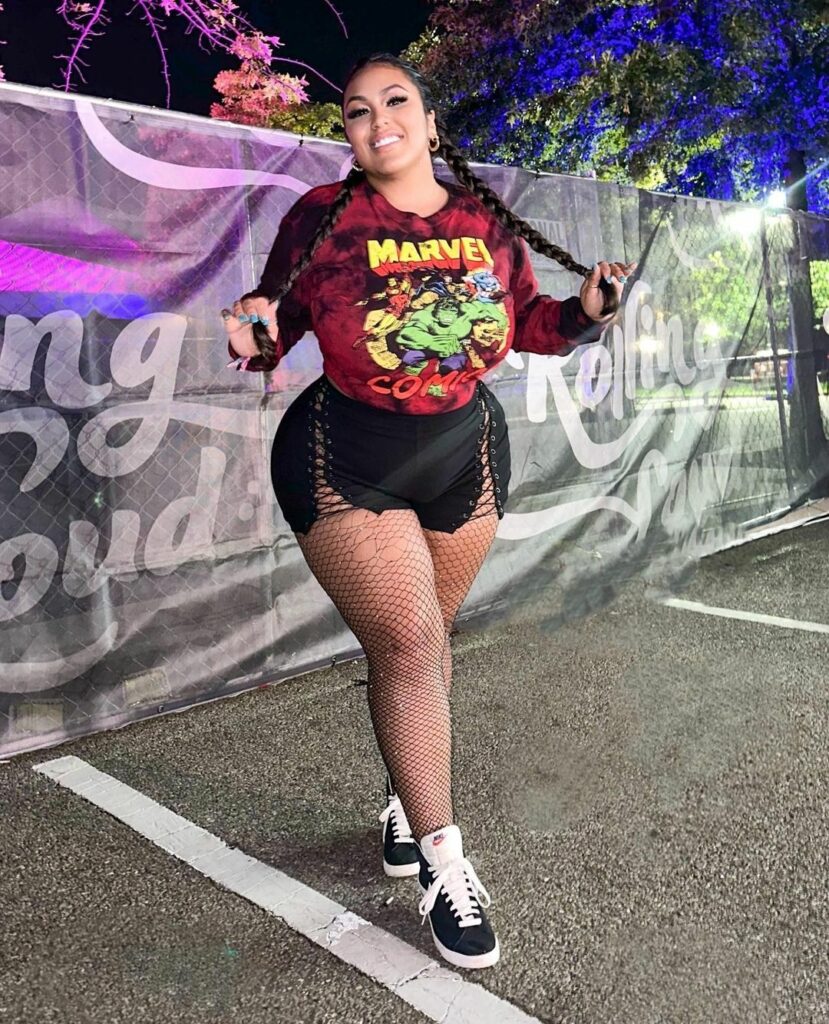 Either shorts or a tall woman with curves you need to wear clothes that will bring you out like a graphic sweatshirt. With shirts so much drama can be inclined like fishnets, and tights and rocked with knee-high boots to complete well. Confidence is one of the sexiest thing woman need to have, wears like this help build up confidence. Try it out and you're never going to regret it.
18. Leather Jumpsuit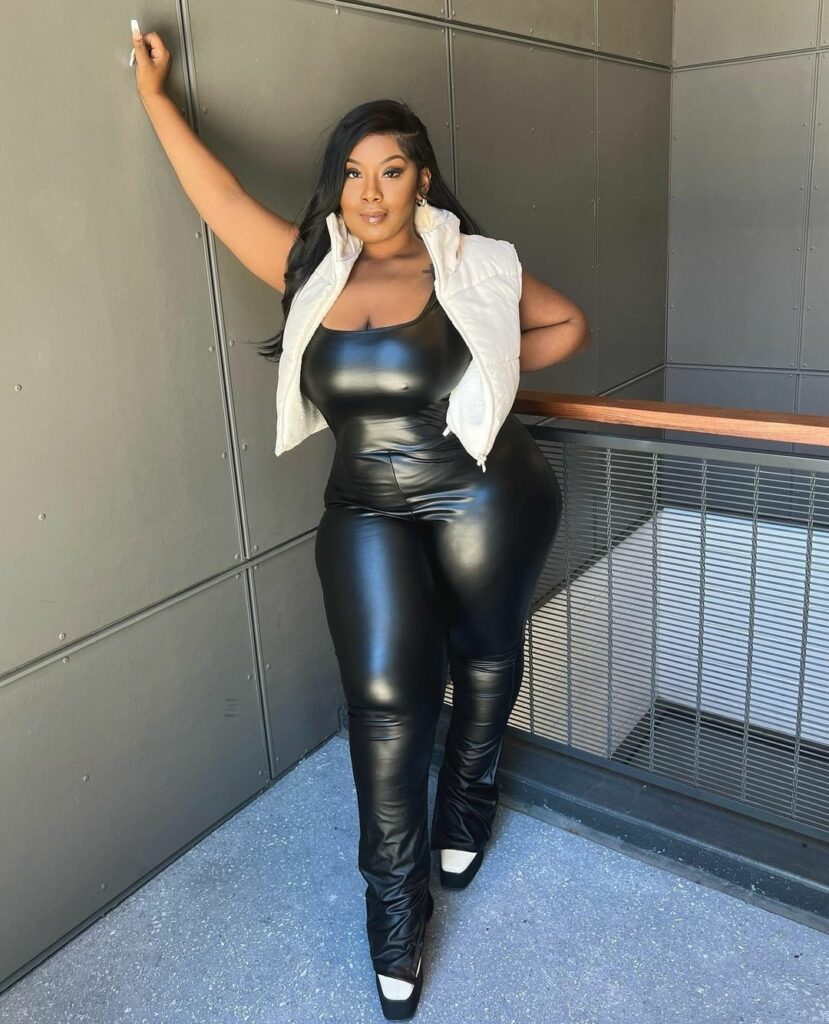 If you can't remember the last time you wore a jumpsuit you might want to rethink. A leather jumpsuit is very classy and different for curvy women. With this all-black jumpsuit, you'll understand the beauty that the color and material add to your appearance when stepping into an occasion.
19. Checkered Skirt And Body Con Top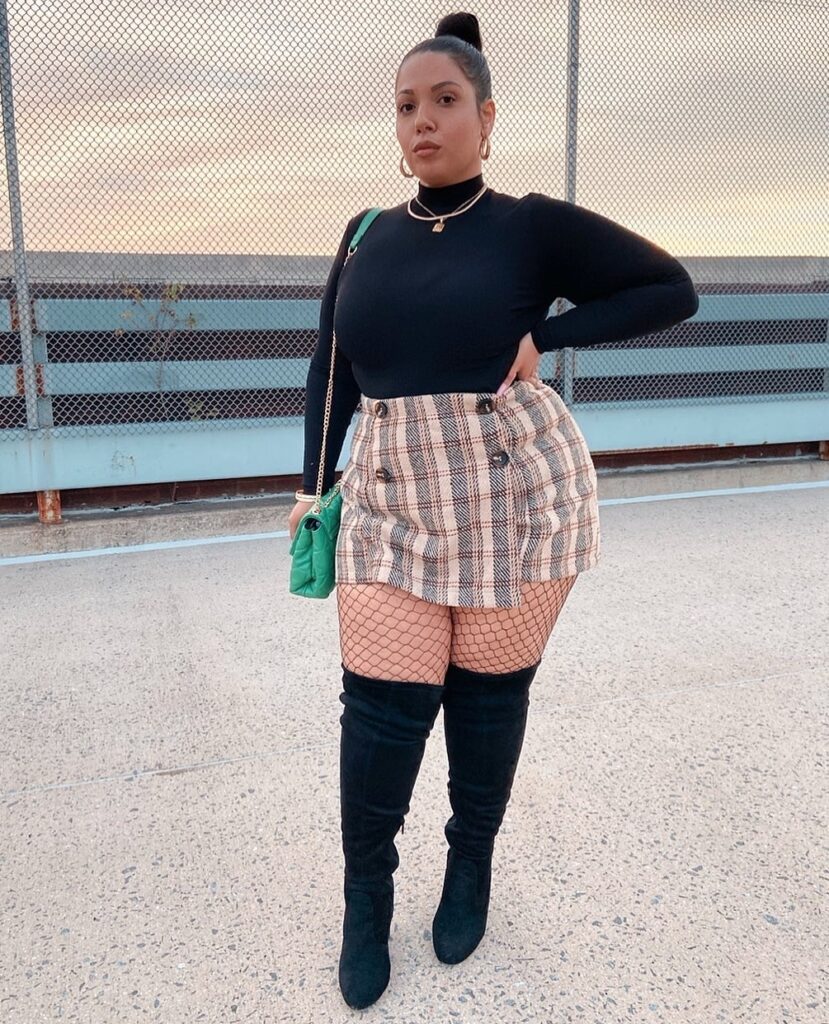 A checkered skirt is something whereby every woman should own it is comfortable, attractive, and very outstanding. It works with your body type regardless of how curvy you are. Since the skirt is made of varying colours, wear a plain top to pair this attire together to blend in.
20. Off- Shoulder Gown Style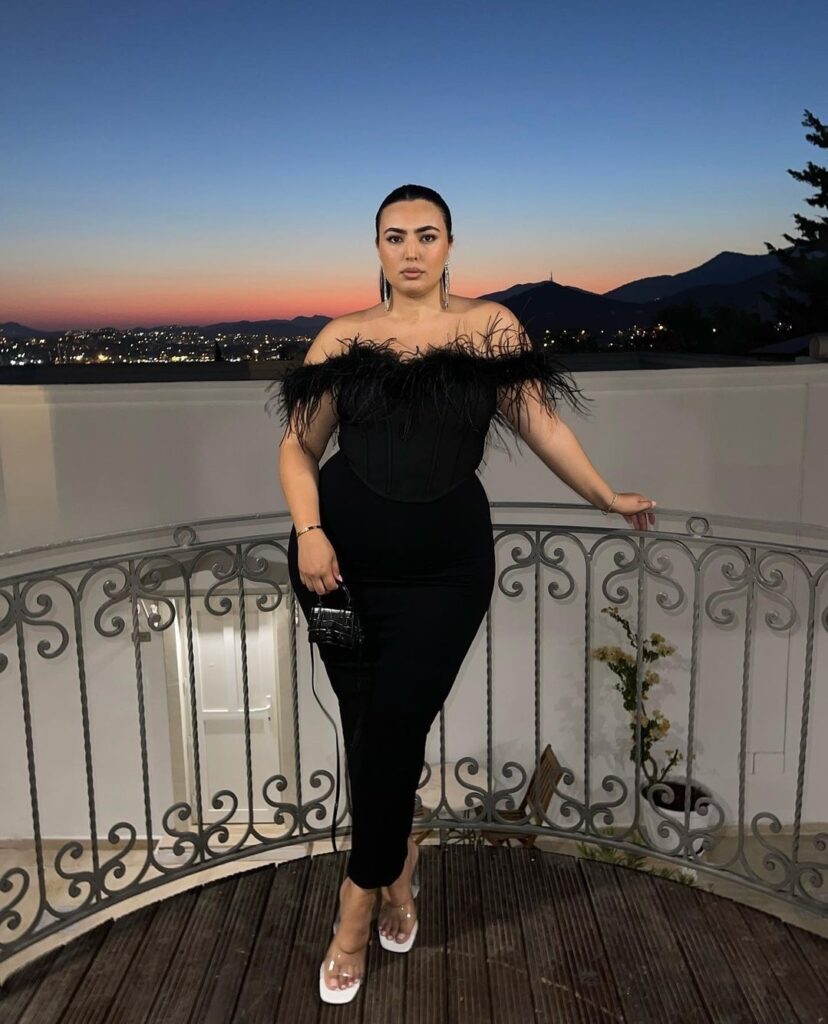 Even curvy girls can get into a black off-shoulder dress. This top with some feathers up front is very cute. The feathers are trendy and can help create attention to your upper side as well. Off-shoulder is recently getting more attention in the fashion industry more than ever and needs to be worn better.
21. Classy High Waisted Skinny Jeans, High Neck Tops And Jacket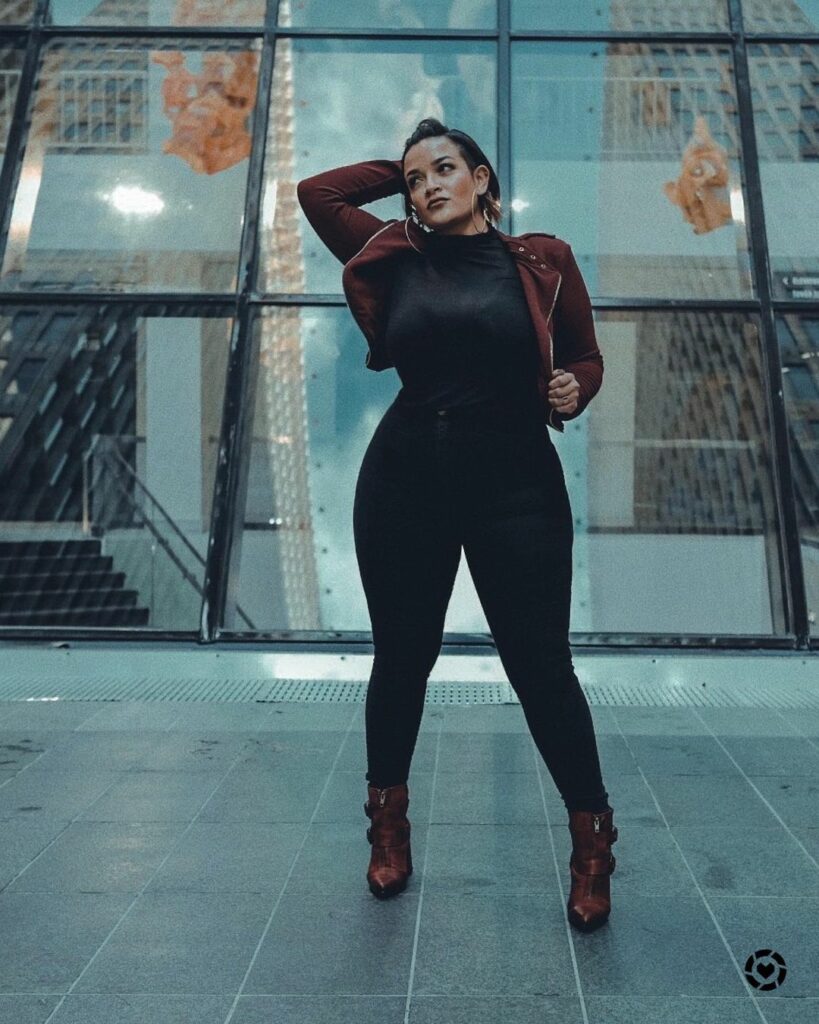 High neck tops as it implies, are often made to be reaching the neckline it is more in trend now than ever. High-waisted jeans are best for curvy women and with a jacket, this is perfect to rock. For curvy girls, just because it is a skinny jeans doesn't automatically make it only for thin girls.
22. Pleated Skirt And Velvet Top
Velvet is a nice high-end material for ladies' wear. the combination of a pleated skirt and top is something to dazzle over for an outfit. the key to wearing this is to ensure your cloth is tucked in neatly and paired with white sneakers to give a splash of colour to the dress. pleated skirts give the school girl vibe to the dress and to s very pleasing to rock.
23. Ripped Flare Jeans And Top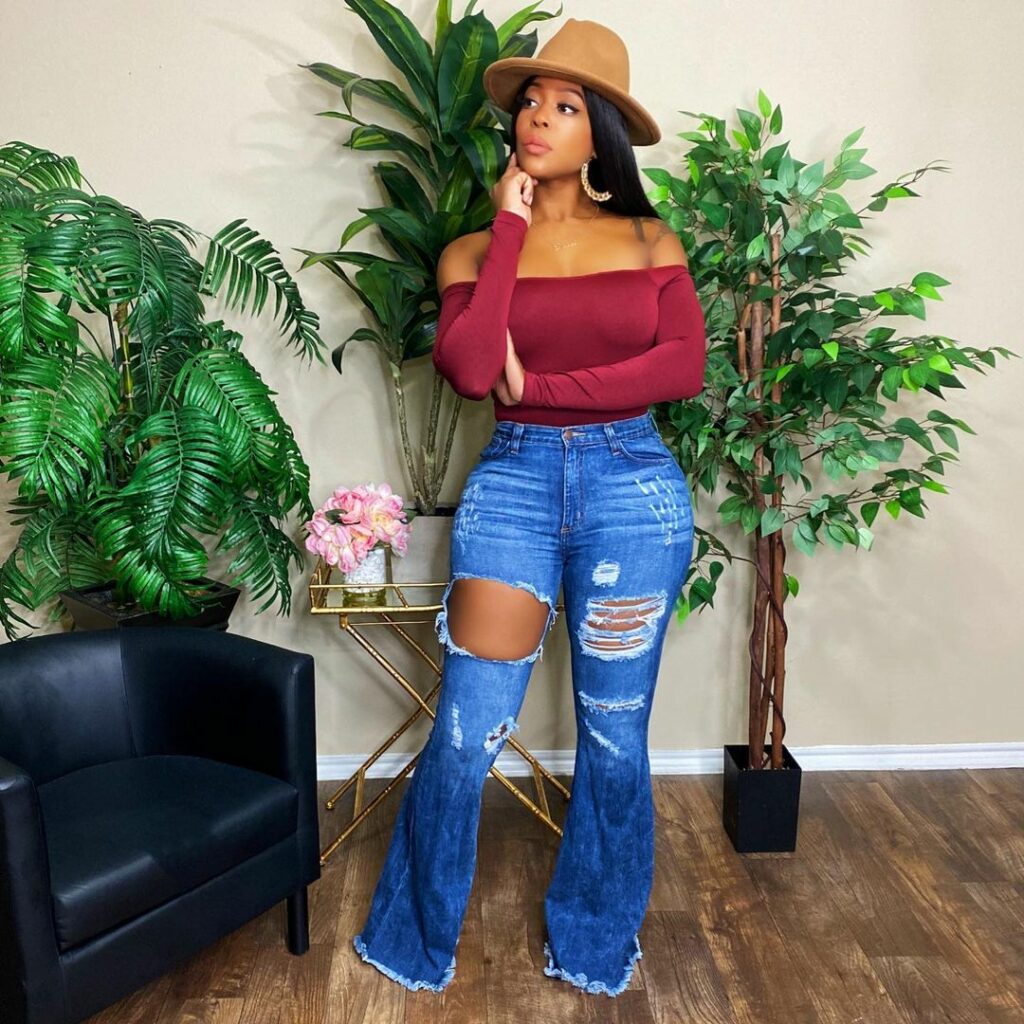 If you don't really own flare jeans as a modern lady then you're not ready to upgrade your fashion sense. Flare is a very elegant and simple piece. You can likewise have ripped jeans as curvy women for streetwear outfits for occasions that might involve wearing those types of cloth. For summer it is a combination you might want to try out.
24. Lace Midi Skirts With Blouse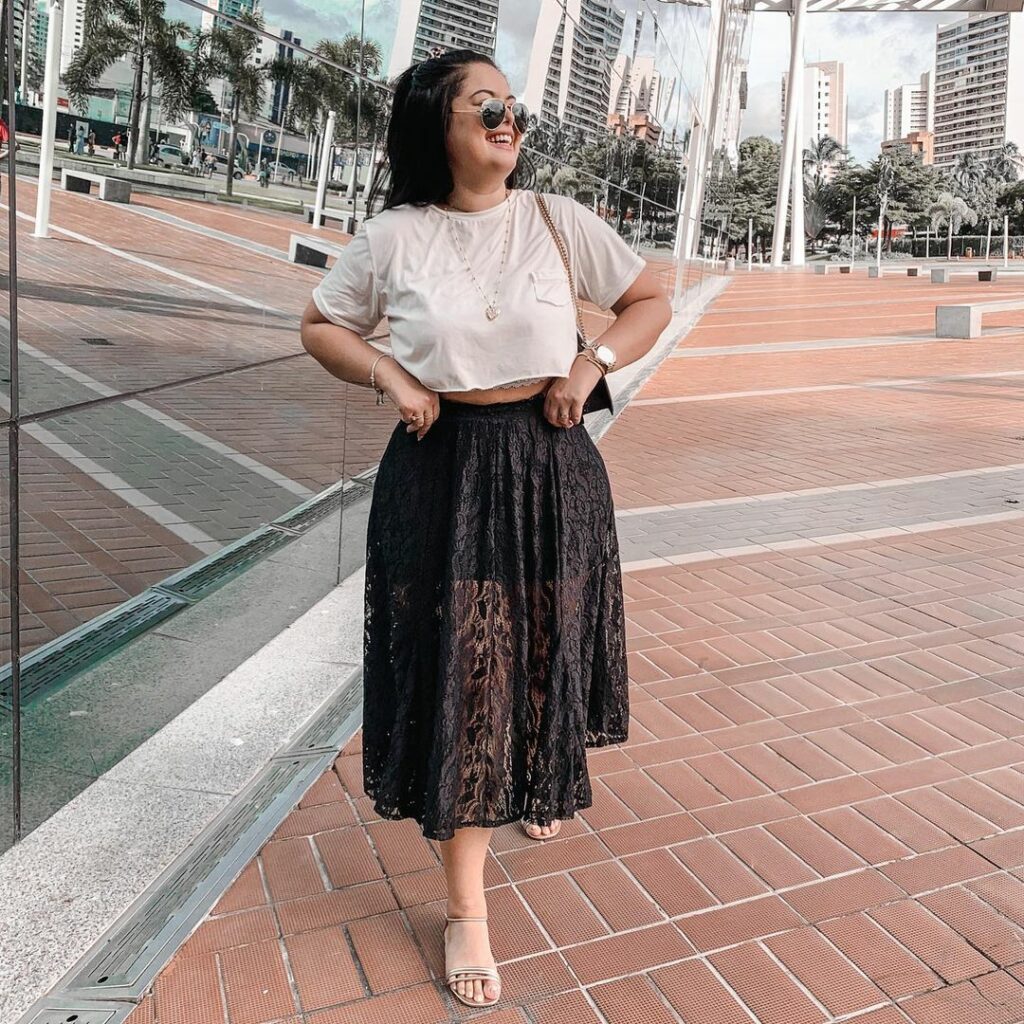 Lace has a lot of detailing to it, only a curvy girl can put on a midi lace skirt and look beautiful. With crop tops, the key is to ensure the skirt is high-waisted to be able to fit well with the lace skirt. Wearing a monochrome look with this is also in trend and something you can try out as a lady.
25. Mini Skirt With Shirts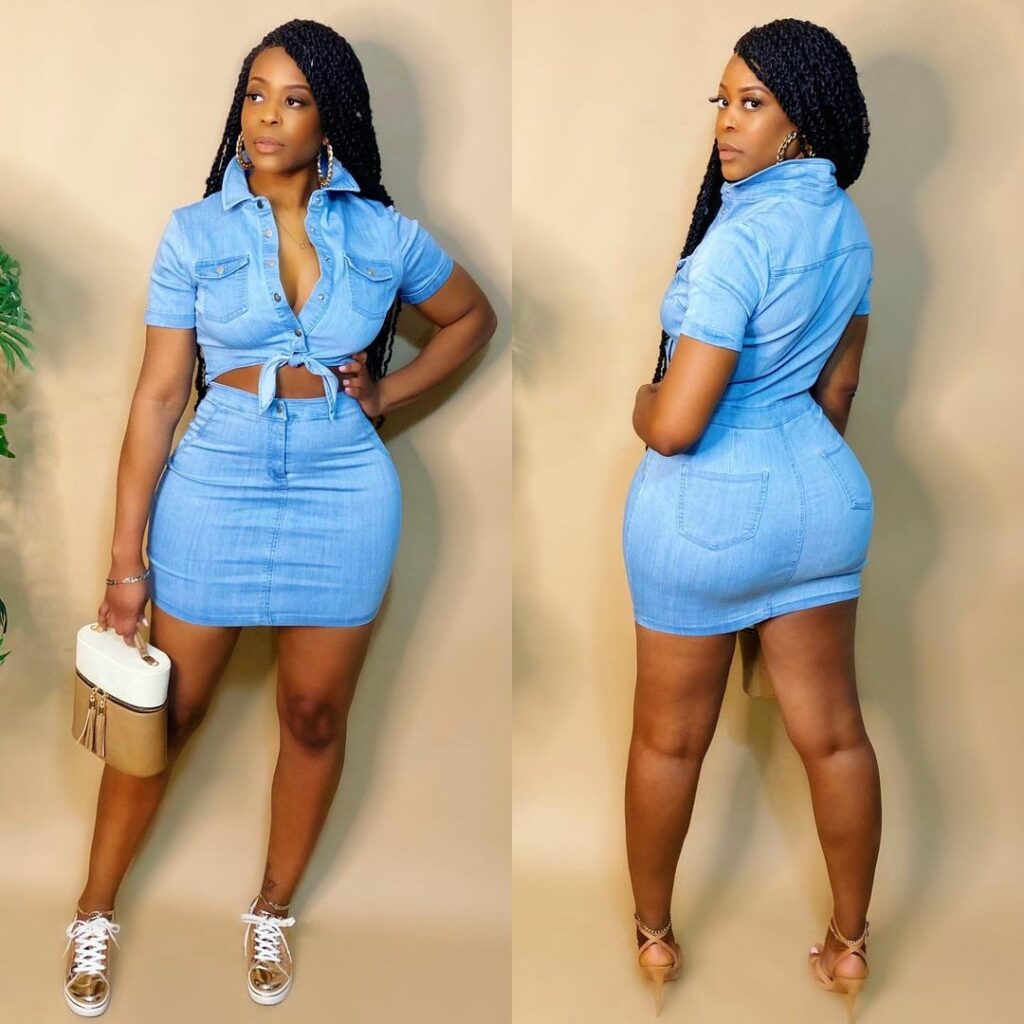 Don't you love how this mini skirt is sitting pretty on her body, this is the goal of every lady when dressing up. Being curvy is not a crime to wear very short clothes, so long you're confident then that's all. Finessing is a major lookout for women and with this denim skirt and shirt slay your way away.
Conclusion
Even curvy women can look good in their outfits when worn with the right pics of clothes that fit their shape. The fashion industry is more inclusive than ever in recent times and was also showing off some moments whereby fashionistas can look their best with their curves. with some outfit ideas for curvy women shown above.